CHEAPEST COURSE/ COLLEGE FOR INTERNATIONAL STUDENTS IN BRISBANE (2023)
What is the cheapest study option in Brisbane? (2023)
Project Management Diploma is the cheapest study option in Brisbane. It is also one of the most popular course because the flexible timetable and the units taught are very versatile and applicable to most industry. The tuition fee is $1,575 every 3 months and the program duration can last up to 2 years.
Can I work while studying under student visa?
Once the study has commenced, student visa holders are allowed to work part-time for up to 40 hours per fortnight or an equivalent of 20 hours per week during study term. While the course is out of session however (holiday, term/ semester breaks), student visa holders are allowed to work unlimited hours.
Do I have to be inside Australia to apply for a student visa?
No, you don't have to be in Australia to apply for a student visa. You can still apply while you are offshore, depending on your preference and circumstance at that period of time. Please get in touch with our consultant for more information.
What if my student visa hasn't been granted before the current visa expires?
If you have lodged for student visa in Australia, you will receive a Bridging Visa A that allows you to remain in the country while your student visa is being processed. The BVA will become active after your current visa runs out.

Courses list and tuition fees
breakdown in Brisbane
(January 2023 Update)
COURSE NAME
QUALIFICATION
TUITION FEE
DURATION
Project Management
Diploma
$ 1,500/ term
1 year
Leadership and Management
Adv Diploma
$ 1,500/ term
1 year
Education and Learning
Grad Diploma
$ 2,000/ term
1 year
Telecommunications Network
Enginnering
Adv Diploma
$ 2,125/ term
2 years
Early Childhood Education and Care
Diploma
$ 2,100/ term
2 years
Fitness
Cert III, Cert IV
$ 2,150/ term
2 years
Sports Management
Diploma
$ 2,450/ term
1 year
Counselling
Diploma
$ 2,450/ term
1.5 years
Commercial Cookery
Cert IV, Diploma, Adv Diploma
$ 2,250/ term
3 years

8
Reasons why you should consider
student visa option
Are you looking for Student Visa that allows you
to Study and Work in Brisbane as International Student?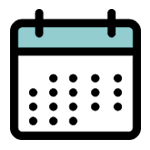 2-Day Class per week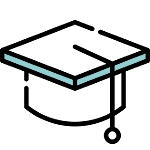 1 to 2 years student visa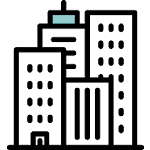 Campus in Brisbane CBD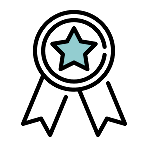 CRICOS approved for international students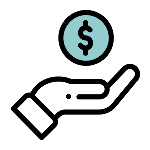 Fees starting from $1,500/ term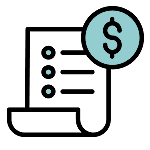 3-Month tuition fee instalment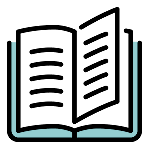 Intake every 2 months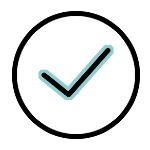 Easy entry requirement
Budget courses
in Brisbane
Get a Free Quote
What they say about us

R R Fahlevi - Jan 2023
⭐⭐⭐⭐⭐

Thorough guidance

Vincent was super helpful. Thorough guidance throughout from choosing the best institution, major, and visa processing. He also provided some long term insights, like career plans/pathways.

Vincent went out of the way and beyond to help me in any way he could, including booking medical check and wiring first term's school fee (I didn't have a local bank account yet).

Post pandemic, with the backlog, onshore applications often take some time to get approved. In my case, it took 3 months from the date of application, which was considered ok, I guess.

Prior to finally decided to come to the agency, I have scoured and contacted a couple of other agencies. I must say, Brightannica (Melbourne) is the most if not the only honest, transparent and ethical agency out there. For those out there who are newbies in a foreign countries, you know what I mean. Some not all, may try to take advantage of you. In this case, other agencies may be charging like consulting fee, etc etc.

Reuben Tirkey - March 2020
⭐⭐⭐⭐⭐

Expert Support

Brightannica really supported me through the entire application process and the visa application process. I finally received my visa after three months of waiting and they were always checking up making sure I was ok. With their expert support it was a breeze and worry-free going through the process

BRIGHTANNICA BRISBANE

0452 661 687
brisbane@brightannica.com
You can read our full Google review from this Link

Grace Lauren - Jan 2020
⭐⭐⭐⭐⭐

Highly recommended

I HIGHLY recommend this student agency and services, especially the agent DEBORA! I am so grateful to this service for assisting me with my student visa. This is now the 2nd visa they have helped me with, including assisting my partner and have found them (especially Debora!) to be incredibly helpful, answering and knowing THOROUGHLY every question I had! The second year in a row they have helped me have an very smooth and simple visa process that takes away so much of the stress of applying. Couldn't recommend Debora enough! She is amazing (love you Deb)

Aoife Kirby - Dec 2019
⭐⭐⭐⭐⭐

Excellent Service

I would highly recommend working with Brightannica. Deb provided an excellent service for my visa application process, offering great advice and helping me get everything sorted with no issues. A big thank you Deb, Eric and the team!