CHEAPEST COURSE/ COLLEGE FOR INTERNATIONAL STUDENTS IN PERTH (2022)
What is the cheapest study option in Perth? (2022)
Business or Leadership and Management is the most affordable study option in Perth. The tuition fee is around $1,550 every 3 months and the program duration can last up to 1-2 years.
Can I change my working holiday or tourist visa to a student visa?
Yes, holder of working holiday, visitor and a few other substantive visas can apply for student visa by enrolling in a CRICOS approved course and providing the necessary documents to lodge in for student visa before their current visa run out.
Can I enroll into online courses to apply for student visa?
To comply with student visa conditions, international students must be enrolled in CRICOS-approved, full time face-to-face course. However, the average class attendance is only 2 days per week. On top of that, you can take any online course in your free time, as long as you keep the enrolment for the main study.
Do I have to be inside Australia to apply for a student visa?
No, you don't have to be in Australia to apply for a student visa. You can still apply while you are offshore, depending on your preference and circumstance at that period of time. Please get in touch with our consultant for more information.

Courses list and tuition fees
breakdown in Perth (2022)
COURSE NAME
QUALIFICATION
TUITION FEE
DURATION
General English
Elementary - Upper Intermediate
$ 2,400/ term
0.5-1 year
Business
Diploma, Adv Diploma
$ 1,550/ term
2 years
Marketing
Cert IV, Diploma, Adv Diploma
$ 1,900/ term
2 years
Leadership and Management
Diploma, Adv Diploma
$ 1,700/ term
2 years
Education and Learning
Graduate Certificate, Graduate Diploma
$ 3,000/ term
2 years
Project Management
Diploma
$ 2,000/ term
1 year
Information Technology
Cert IV, Diploma, Adv Diploma
$ 2,500/ term
2 years
Telecommunications Network Engineering
Adv Diploma
$ 2,700/ term
1 year
Graphic Design
Diploma
$ 3,000/ term
1.5 years
Early Childhood Education and Care
Cert III, Diploma
$ 2,290/ term
2 years
Fitness
Cert III, Cert IV
$ 1,990/ term
2 years
Sports Management
Diploma
$ 2,290/ term
1 year
Ageing Support
Cert III, Cert IV
$ 2,300/ term
1 year
Commercial Cookery
Cert III, Cert IV, Diploma
$ 2,450/ term
2 years

8
Reasons why you should consider
student visa option
Are you looking for Student Visa that allows you
to Study and Work in Perth as International Student?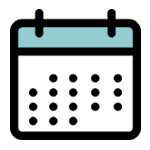 2-Day Class per week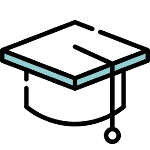 1 to 2 years student visa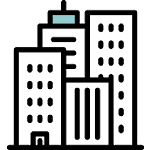 Campus in Perth CBD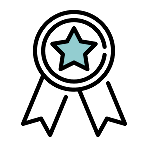 CRICOS approved for international students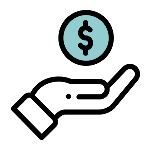 Fees starting from $1,550/ term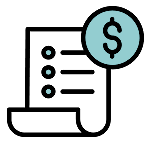 3-Month tuition fee instalment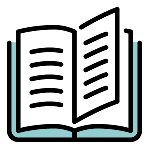 Intake every 2 months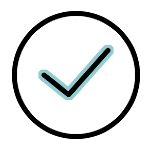 Easy entry requirement
Get a Free Quote
What they say about us

Che ́ O'Neil - July 2019
⭐⭐⭐⭐⭐

Absolutely Brilliant

Josh from the Fremantle Branch was absolutely brilliant. Helped us stay calm throughout the whole process. Advised us on bridging B visa's when I had to leave the country and was panicking about our visa.(which he did not have to do) He phoned & reassured us after his working hours. Really calm and thorough agent to deal with. Cannot recommend him enough. Thanks Josh

Julie R - Feb 2020
⭐⭐⭐⭐⭐

The Best!

Josh is the best! He was very patient with me and he helped me step by step. he is really kind and has always been available. I never felt alone in this process to obtain my visa. Thanks a lot.

BRIGHTANNICA PERTH

39/ 13-15 Cantonment Street
Freemantle, WA 6160
0406 029 642
perth@brightannica.com
You can read our full Google review from this Link

Cindy Bendaña - August 2019
⭐⭐⭐⭐⭐

Thank you Brightannica Perth

I would like to thank Brightannica Perth and all the staff specifically Josh for guiding and helping me with my student visa application. He is a superB agent he was so calm and responsible enough to answer all your question. He will definitely assist you with the best that he can. Thank you so much Brightannica, I receive my granted visa within 1month. I highly recommend this Agency #1.